Custom 4'x6' Pennant Flags-Made in USA
Shipping:

Calculated at Checkout

Bulk Pricing:

Below are the available bulk discount rates for each individual item when you purchase a certain amount

Buy 3 - 5 and pay only $99.00 each
Buy 6 - 11 and pay only $89.00 each
Buy 12 - 24 and pay only $79.00 each
Buy 25 - 49 and pay only $65.00 each
Buy 50 or above and pay only $55.00 each
Custom 4'x6' Pennant Flag
100% Made in the U.S.A.
Our Custom Outdoor and Indoor Pennant flags are 100% Made in the U.S.A. out of Heavy Duty Evertex Polyester.
Evertex Polyester: Heavy Duty outdoor/indoor material

Cotton heading with brass grommets

2 rows of stitching on top & bottom edge for durability

4 rows of stitching on the fly end for strength & durability
All flags are Single Reverse Construction (industry standard):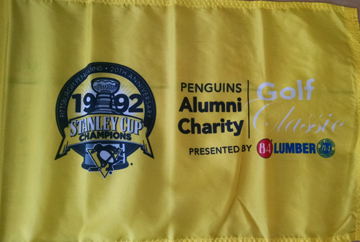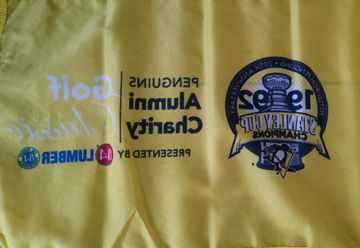 We offer full color printing of your logo, custom graphic or text for 1 great price. For images or logos we will need HIGH Resolution art files of at least 300 dpi for the best quality reproduction. Turn around time after final proof approval is 5-7 business days for most orders.
Ready to place your order?
Decide on quantity (*bulk discounts available)


Add to cart & check out

E-mail your high resolution logo/custom graphic to: philip@grandnewflag.com

You will receive a proof before we proceed to production.
If you would like to discuss your project before placing your order contact us at: philip@grandnewflag.com or 207-714-0225
Need help with a design? Our art department can help at a rate of $60/hr
*Below are the available bulk discount rates. The discounted rate is applied once you add the quantity to your cart.
Buy 3 - 5 and pay only $99.00 each
Buy 6 - 11 and pay only $89.00 each
Buy 12 - 24 and pay only $79.00 each
Buy 25 - 49 and pay only $65.00 each
Buy 50 + and pay only $55.00 each

Testimonials:
David R., Prenovost Spirit Family Flag
"Philip and the Grand New Flag Team did a beautiful job on my 'family spirit flag' project. I started with the artwork and Philip helped walk me though the rest of his process-giving me suggestions on a flag pole and what electronic format to deliver my artwork. Philip told me what the project would cost upfront-no surprises and he delivered on time for our annual family gathering-making 'opening ceremonies' and the raising of our flag a special experience. I am deeply grateful to Philip and his whole team and highly recommend Philip and the entire Grand New Flag team."

Paul Z., Veteran U.S. Navy, served on USS Newport LST
"Philip, me and my shipmates of the USS Newport LST absolutely love our ship's flag that you had made for us. Truly one of a kind.. thank you my friend"
Melba, member of the Bicentennial Committee.
"Philip,Your patience in getting our new Starke County Flag design corrected to perfection was appreciated! In order to meet our deadline, you were willing to work day and night to make it happen. We are very pleased with the flags, which arrived ahead of schedule. We found your company on the internet, and, after our first contact, decided that your sincere attitude and willingness to go "above and beyond" made the difference. Thank you again!"